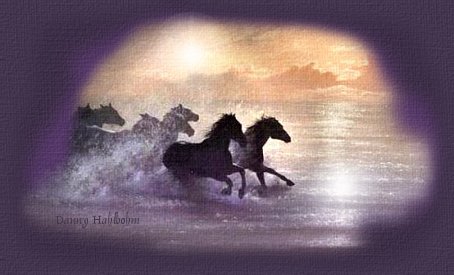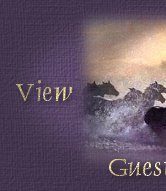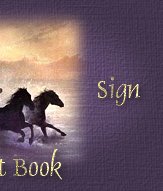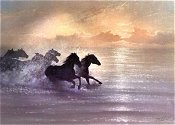 ęDanny Hahlbohm ~ used with permission
name of painting is "Like The Wind"
Mr. Hahlbohm would enjoy hearing from you if you use his art on your pages:
studio@inspired-art.com
The set is link ware ONLY as it is a special artist set ~ you may use it as such provided:
Because of the double sided bordered this set will not look right unless your
screen resolution is set at 800 x 600 . . . standard size for viewing.
1) The set is not altered in any manner whatsoever including
resizing, cutting, splicing, mixing and matching with other sets, etc.
No banners are to be made using this graphic, no web ring logos, etc...if you
need any of those things done please contact me and we can make
those alterations for a reasonable fee. But, please, NO one alters the graphics.
It goes without saying that it can not be used to make *other* graphics.
2) No part of it appears on any page with out the rest of the SET. You
do not have to use all of the set, but no part of it can be placed
with any other set.
3) The logo provided is placed ON THE PAGE of the graphics and linked
back to http://www.moonandbackgraphics.com
Mr. Hahlbohm's site: http://www.inspired-art.com/
4) Commercial sites may not use this set.
The font is DOLPHIN
The midi is BUFFALO DANCE by
Das passende Logo MUSS auf der selben Seite sein, auf der die Graphiken sind. Die Sets duerfen nicht auseinandergenommen und mit anderen Graphiken gemischt werden, sie duerfen nicht in der Groesse geaendert werden und sie duerfen auch nicht zur Fertigung von neuen Graphiken verwendet werden.
Wenn Sie exklusive und einzigartige Graphic moechten, bitte schauen Sie sich unsere Preise an.